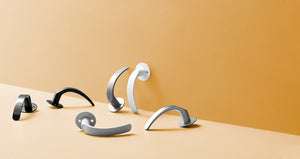 FAQ
A List of Frequently Asked Questions
COMMON INQUIRIES:
Response Time: Due to a high volume of queries, our team aims to respond within 1-3 business days.
Email Queue: We handle email requests in the order they are received. Please note, sending multiple follow-up emails may lead to delays in response.
Trade Orders: For trade pricing and orders, utilize our online trade portal. Eligible products with discounts are accessible there – log in to your account here for immediate online ordering.
Stock and Lead Times: Product availability and lead times are updated on our product pages. For items without stock information, please refer to the Estimated Lead Time for backorder details.
Preferred Communication: We prefer to communicate with customers via email. This ensures efficient tracking and recording of all interactions. Please email us with any inquiries for prompt assistance. If your situation requires more personalized support, we're happy to arrange a phone consultation.
Urgent Matters: If your issue is of an urgent nature, please include 'URGENT' in your email subject line for prioritized attention.